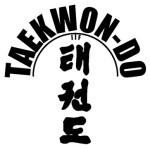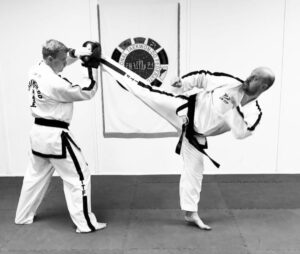 Taekwon-Do is a Korean martial art that is renowned for its explosive kicking and fast punching techniques. Although it is predominantly a self defence martial art, it is also the national sport of Korea. The Korean military also use Taekwon-Do in their training where they use Taekwon-Do for hand to hand combat training. Taekwon-Do is based upon the tenets of courtesy, integrity, self control and indomitable spirit. Taekwon-Do is suitable for all ages and abilities with no previous experience required.
By developing an upright mind and a strong body, we will acquire the self-confidence to stand on the side of justice at all times.
We shall unite with all men in a common brotherhood, without regard to religion, race, national or ideological boundaries.
Tydu Community Hall (Rogerstone)
Tuesdays
18:30 - 19:30 - Ages 7+
19:30 - 20:30 - Adults & Senior belts
Thursdays
18.30-19.30 juniors ages 7-13
19:30 - 20:30 - Adults & Senior belts
Address
Tydu Community Hall
Welfare grounds Tregwiltm road
Rogerstone
NP10 9EQ
Classes in: Tydu Community Hall (Rogerstone)