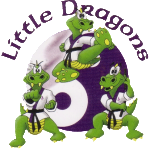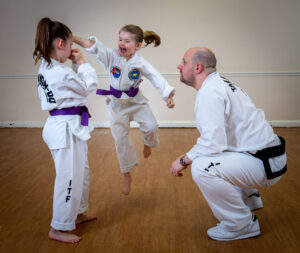 Little Dragons Taekwon-Do is designed to bring children into martial arts in a fun and exciting way which teaches them the basic principles of punching, kicking, balance, co-ordination and also anti bullying.
It is also great for confidence building and bringing children who have a shy tendency "out of their shell" to help them develop important life skills, which develop further into their childhood and later adult years.
Little Dragons Taekwon-Do was created almost 20 years ago by Mrs Leanne Gassor-Jones 5th Degree Black Belt.
Mrs Gassor-Jones is the eldest daughter of Senior Master Gary Gassor 8th Degree Black Belt, who is Mr Thomas's Instructor.
Tydu Community Hall (Rogerstone)
Tuesdays
17:30 - 18:15
Thursdays
17:30 - 18:15
Address
Tydu Community Hall
Welfare grounds
Tregwiltm road
Rogerstone
NP10 9EQ